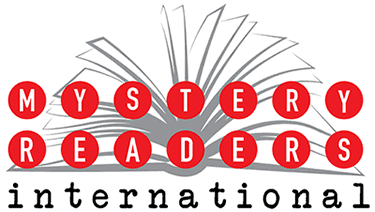 Mystery Readers Journal
is its 36th year of production. What an achievement. Thanks to everyone who has contributed over the years.
Mystery Readers Journal
is a thematic quarterly with reviews, articles, and author essays. Most of our back issues are available as PDF downloads or hardcopy. I thought I'd post a list of most of the back issues.
Be sure and click to see the table of contents and sample articles from each issue
.
Mystery Readers Journal Index
Follow the links to find the Table of Contents and sample articles from selected issues.
To purchase back issues and subscribe to the Journal, visit
the subscription page
.
2020
Volume 36, No. 1:
Environmental Mysteries
Volume 36, No. 2:
Italian Mysteries

2019
Volume 35, No. 1:
Mystery in the American South II
Volume 35, No. 2:
Mystery Down Under
Volume 35, No. 3:
Private Eyes I
Volume 35, No. 4:
Private Eyes II
2018
Volume 34, No. 1:
Gardening Mysteries (2018)
Volume 34, No. 2:
Spies and Secret Agents
Volume 34, No. 3:
Mystery in Asia
Volume 34, No. 4:
Mystery in the American South I

2017
Volume 33, No. 1:
Midwestern Mysteries
Volume 33, No. 2:
Murder in Wartime
Volume 33, No. 3:
Big City Cops I
Volume 33, No. 4:
Big City Cops II
2016
Volume 32, No. 1:
New York City Mysteries I
Volume 32, No. 2:
New York City Mysteries II
Volume 32, No. 3:
Small Town Cops I
Volume 32, No. 4:
Small Town Cops II

2015
Volume 31, No. 1:
Culinary Crime I
Volume 31, No. 2:
Culinary Crime II
Volume 31, No. 3:
Scottish Mysteries
Volume 31, No. 4:
Forensic Mysteries
2014
Volume 30, No. 1:
Canadian Mysteries
Volume 30, No. 2:
Extreme Weather Mysteries
Volume 30, No. 3:
Bibliomysteries
Volume 30, No. 4:
Scandinavian Mysteries

2013
Volume 29, No. 1:
Environmental Mysteries
Volume 29, No. 2:
Chicago Mysteries
Volume 29, No. 3:
Murder in Transit
Volume 29, No. 4:
Medical Mysteries
2012
Volume 28, No. 1:
Mysteries Set in France
Volume 28, No. 2:
Legal Mysteries I
Volume 28, No. 3:
Legal Mysteries II
Volume 28, No. 4:
Florida Mysteries

2011
Volume 27, No. 1:
London Mysteries I
Volume 27, No. 2:
London Mysteries II
Volume 27, No. 3:
Animal Mysteries
Volume 27, No. 4:
Shrinks and Other Mental Health Professionals
2010
Volume 26, No. 1:
African Mysteries
Volume 26, No. 2:
Paranormal Mysteries
Volume 26, No. 3:
Island Mysteries
Volume 26, No. 4:
Hobbies, Crafts & Special Interests

2009
Volume 25, No. 1:
Crime for the Holidays
Volume 25, No. 2:
Los Angeles Mysteries I
Volume 25, No. 3:
Los Angeles Mysteries II
Volume 25, No. 4:
Sports Mysteries
2008
Volume 24, No. 1:
History Mysteries II
Volume 24, No. 2:
Irish Mysteries
Volume 24, No. 3:
San Francisco Mysteries I
Volume 24, No. 4:
San Francisco Mysteries II

2007
Volume 23, No. 1:
The Ethnic Detective, Part I
Volume 23, No. 2:
The Ethnic Detective, Part II
Volume 23, No. 3:
Scandinavian Mysteries
Volume 23, No. 4:
History Mysteries I
2006
Volume 22, No. 1:
Mysteries Set in Italy (Secondo)
Volume 22, No. 2:
Murder in the Far East
Volume 22, No. 3:
Academic Mysteries 101
(
available only as a PDF
)
Volume 22, No. 4:
Academic Mysteries 202
(
available only as a PDF
)

2005
Volume 21, No. 1:
Art Mysteries I
Volume 21, No. 2:
Art Mysteries II
(
available only as a PDF
)
Volume 21, No. 3:
Bibliomysteries
(
available only as a PDF
)
Volume 21, No. 4:
Mysteries Set in Italy (Primo)
2004
Volume 20, No. 1:
Religious Mysteries, Part 1
Volume 20, No. 2:
Religious Mysteries, Part 2
Volume 20, No. 3:
Gardening Mysteries
(
available only as a PDF
)
Volume 20, No. 4:
Murder Down Under

2003
Volume 19, No. 1:
Mysteries South of the Mason-Dixon Line, Part II
Volume 19, No. 2:
Music and Mysteries: Overture
Volume 19, No. 3:
Music and Mysteries: Finale
Volume 19, No. 4:
Cool Canadian Crime
(
available only as a PDF
)
2002
Volume 18, No. 1:
Pacific Northwest Mysteries
Volume 18, No. 2:
Culinary Crime: First Course
(
available only as a PDF
)
Volume 18, No. 3:
Culinary Crime: Second Seating
(
available only as a PDF
)
Volume 18, No. 4:
Mysteries South of the Mason-Dixon Line, Part I

2001
Volume 17, No. 1:
New England Mysteries
(unavailable)
Volume 17, No. 2:
Partners in Crime I
Volume 17, No. 3:
Partners in Crime II
Volume 17, No. 4:
Oxbridge
(unavailable)
2000
Volume 16, No. 1:
Legal Mysteries
Volume 16, No. 2:
Mysteries Set in France
Volume 16, No. 3:
The Senior Sleuth
Volume 16, No. 4:
Southwestern Mysteries

1999
Volume 15, No. 1:
Cross-Genre Mysteries
Volume 15, No. 2:
Chicago Mysteries
Volume 15, No. 3:
The Short Mystery
Volume 15, No. 4:
Florida Mysteries
1998
Volume 14, No. 1:
The Big Apple: New York Mysteries II
Volume 14, No. 2:
The Ethnic Detective Part I
(unavailable)
Volume 14, No. 3:
The Ethnic Detective Part II
(unavailable)
Volume 14, No. 4:
Animal Mysteries

1997
Volume 13, No. 1:
Medical Mysteries
Volume 13, No. 2:
Mysterious Wilderness
Volume 13, No. 3:
Murder in Transit
Volume 13, No. 4:
The Big Apple: New York Mysteries I
1996
Volume 12, No. 1:
Technological Mysteries
(unavailable)
Volume 12, No. 2:
New Orleans Mysteries
Volume 12, No. 3:
Sports Mysteries
Volume 12, No. 4:
Academic Mysteries
Volume 11, No. 1: Suburban Mysteries
Volume 11, No. 2:
San Francisco Mysteries
Volume 11, No. 3:
Regional British Mysteries I
(unavailable)
Volume 11, No. 4:
Regional British Mysteries II
(unavailable)