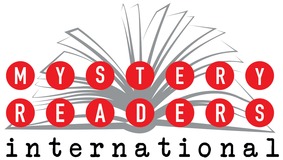 Call for Articles:
Mystery Readers Journal (39:2) HOBBIES & CRAFTS in MYSTERIES
We're looking for articles, reviews, and Author essays about Mysteries that focus on Hobbies & Crafts.
Author Essays: 500-100 words. Treat this as if you're chatting with friends and other writers in the bar, cafe, or on zoom about your work that features hobbies and/or crafts in your mysteries. Add title and 2-3 sentence bio/tagline.
Reviews: 50-250 words.
Articles: 500-1000 words.

D
eadline for Hobbies and Crafts Mysteries (39:2) articles, reviews, author essays: April 10, 2023:
Send to: Janet Rudolph, Editor. janet @ mysteryreaders . org
Subject line: Mystery Readers Journal/Hobbies & Crafts
Call for Articles for 2023 (Volume 39): African Mysteries; Hobbies & Crafts; Animals in Mysteries; Southern California
Have titles, articles, or suggestions for these upcoming issues? Want to write an
Author! Author! essay?
email: janet @

mysteryreaders

. org