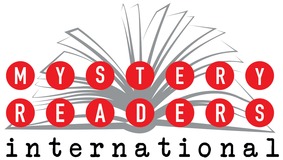 Call for Articles:
Mystery Readers Journal (39:3) ANIMALS in MYSTERIES
We're looking for articles, reviews, and Author essays about Mysteries that focus on Animals in Mysteries.
Author Essays: 500-100 words. Treat this as if you're chatting with friends and other writers in the bar, cafe, or on zoom about your work that features Animals in your mysteries. Add title and 2-3 sentence bio.
Reviews: 50-250 words.
Articles: 500-1000 words.

EXTENSION: D
eadline for Animals in Mysteries (39:3) articles, reviews, author essays: July 5, 2023:
Send to: Janet Rudolph, Editor. janet @ mysteryreaders . org
Subject line: Mystery Readers Journal/Animals
***
Mystery Readers Journal: Mysteries Set in Africa (39:1) is available.
Call for Articles for 2023 (Volume 39): Animals in Mysteries; Southern California
Have titles, articles, or suggestions for these upcoming issues? Want to write an
Author! Author! essay?
email: janet @

mysteryreaders

. org