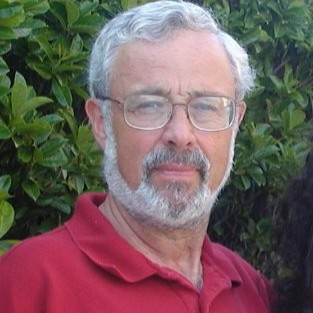 Sorry for this late announcement. Sad news.
James Henry "Harry" Hayman, 82, passed away on June 15, 2023, after a six month battle with glioblastoma.


James Hayman, who wrote the McCabe & Savage police procedural mysteries that sold more than a half a million copies and were published worldwide, died June 15.
The six McCabe & Savage books featured Portland, Maine, police detectives Mike McCabe and Maggie Savage. The first in the series, The Cutting, appeared in 2009. The next five were The Chill of Night, Darkness First, The Girl in the Glass, The Girl on the Bridge, and A Fatal Obsession, which appeared in 2018.
Hayman had a long career in the advertising business, including more than 18 years at Young & Rubicam, where as senior v-p/group creative director, he led creative development of TV and print advertising for clients like the U.S. Postal Service, Procter & Gamble, Lincoln/Mercury, J&J, and the U.S. Army. In 2001, he moved to Portland and a few years later, he decided, as he put it, "that if I didn't start writing the suspense thriller I'd been itching to write for years, I probably never would."
Hayman was also a ghostwriter and editor of corporate books, white papers, and bylined articles.
James Hayman: A Short Bio of the Author and His Hero from his website:
Like McCabe, I'm a native New Yorker. He was born in the Bronx. I was born in Brooklyn. We both grew up in the city. He dropped out of NYU Film School and joined the NYPD, rising through the ranks to become the top homicide cop at the Midtown North Precinct. I graduated from Brown and joined a major New York ad agency, rising through the ranks to become creative director on accounts like the US Army, Procter & Gamble, and Lincoln/Mercury.
We both married beautiful brunettes. McCabe's wife, Sandy dumped him to marry a rich investment banker who had "no interest in raising other people's children." My wife, Jeanne, though often given good reason to leave me in the lurch, has stuck it out through thick and thin and is still my wife. She is also my best friend, my most attentive reader and a perceptive critic.
Both McCabe and I eventually left New York for Portland, Maine. I arrived in August 2001, shortly before the 9/11 attacks, in search of the right place to begin a new career as a fiction writer. He came to town a year later, to escape a dark secret in his past and to find a safe place to raise his teenage daughter, Casey.
There are other similarities between us. We both love good Scotch whiskey, old movie trivia and the New York Giants. And we both live with and love women who are talented artists.
There are also quite a few differences. McCabe's a lot braver than me. He's a better shot. He likes boxing. He doesn't throw up at autopsies. And he's far more likely to take risks. McCabe's favorite Portland bar, Tallulah's, is, sadly, a figment of my imagination. My favorite Portland bars are all very real.